The shift to a work-from-anywhere environment created new and unexpected challenges in digital security.
From increased phishing attempts to more malware opportunities–and even increased mental stress on team members–these new risks required an innovative approach.
Join Pythian Vice President of Security and Technology Services, Marc St. Louis, and CTO Paul Lewis as they demonstrate the steps Pythian took to ensure a solid security infrastructure despite rapid changes. The tactics they used could help your business be more secure too.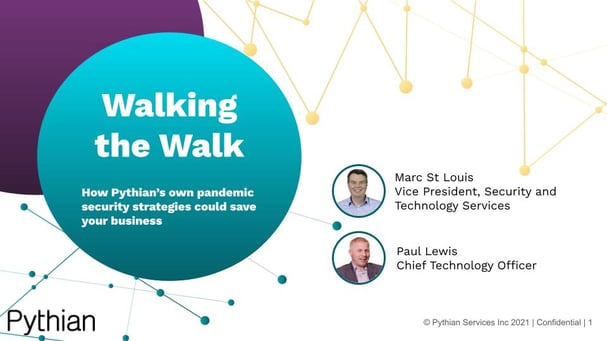 Watch the webinar today
Please complete all fields.