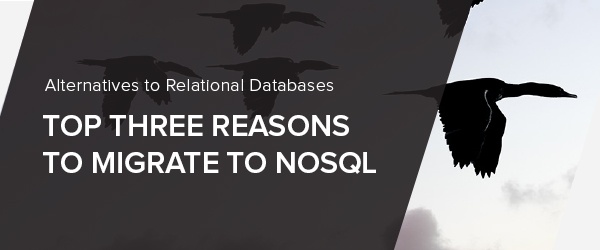 Thinking about alternatives to relational databases?
Migrating to a NoSQL database may be the right move. But when it comes to making a decision about moving away from your RDBMS, there are several alternatives to consider, like Hadoop for offloading and transaction processing, or choosing to migrate to public or private cloud environments.
Download this eBook to learn about:
Key capabilities of NoSQL databases

Use cases for NoSQL

Cost considerations of migrating to NoSQL

A real world example of how NoSQL has been used to successfully transform a company's revenue-generating system
This eBook will help you understand why NoSQL is a popular alternative, and will give you what you need to start investigating NoSQL in more detail, or to rule it out altogether and start looking at other options.